Merry Christmas my loves!
To wrap up our 12 Days of Christmas awesomeness, I'd like to share with you my 11 Things I love about Christmas!
I absolutely loved this movie when I was younger, and my favourite character would be Judy the elf. I thought she was really pretty and matured (duh! She was a hundred year old elf!)
A definite must watch for those Christmas grouch to get in the happy Christmas mood!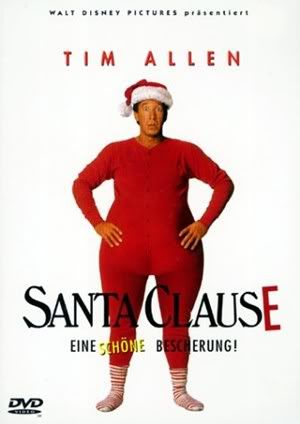 10. Mean Girls' Jingle Bell Rocks
Who wouldn't enjoy the butt slapping awckwardness of Jingle Bell Rocks!
9. Mariah Carey's All I Want For Christmas Is You
My personal favourite Christmas song! I'm pretty sure most of you have this song rather high on your 'favourite X'mas songs' list! If you haven't heard this song (GASP!), you must click play now! I insist!
Yes!! You read right! Kay. Eff. Cee. K.F.C.
I don't know how you do it in your country, but in Malaysia, we just get together during Christmas for a drink, hang out and talk.
When I celebrated Christmas in Japan, I had KFC and a strawberry cake. Apparently it was a custom and the kids usually get to blow out the candles on the cake!
Seriously if you're baffled over the whole KFC thing, just google "Japan Christmas...", the auto-fill would automatically give you "KFC' and "cake".
So for next Christmas, let's have KFC and cake!
Whem I first celebrated Christmas in Melbourne , I completely fell in love with the Myer windows! The beautiful details and fun themes totally blew my mind because I never knew any retails outlet would put so much effort into their Christmas decorations!
Below are pictures of the 2012 Myer Christmas Window!
5. Christmas Themed Limited Edition Beauty Products
Who else loves their favourite beauty items with a special packaging?
I don't know about you, but I'm a sucker for items like these!!
Gingerbread Houses hold a special part for me.
Last year, I bought the prepacked Gingerbread House from Ikea and my best friend and I had soooo much screaming fun from decorating the house!
Mind you, the house didn't look remotely as pretty as the ones below, but our collapsing, kooky looking gingerbread house reflected togetherness and craziness!
3. Christmas Trees
Simple. Classic. Beautiful. Fun.
Growing up, I never had a Christmas tree. After moving out, I now have 3 Christmas trees in storage. Heh.
Yes! It's my dream to celebrate Christmas in Disneyland! I was privileged enough to spend Christmas in Disneyland Japan one year and I loved the sheer feeling of having no worries and enjoy being a kid again. The beautiful Christmas decorations are a huge plus as well!
Without Christmas, I would have never met and worked with these 3 awesome girls.
It's such a privilege getting to know your girls and I hope we'll be able to hang out again in the near future!
What's your favourite part about Christmas?
Cheers to a great Christmas!